As a company mainly focus on chemical raw materials trading in China mainland, JDD try to through supply higher performance and special raw materilas, to provide solution and add-value service for customer's innovation and high quality requirements.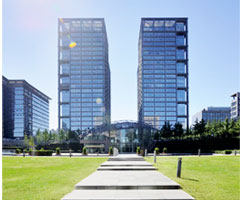 Our company set up in year 2000, and the business involves in epoxy resin, polyurethane and related raw materials, and serve for adhesive, composite material, coating, electric and electrical insulation, construction chemical applications, and nealy hundred sub-divided markets, build sales network through the whole country, and serve for more than 8000 customers, which include Huntsman、3M、Henkel、 Axson、 Hempel、 PPG、Dupont and etc.
Our mission is " Materials Encourage Innovation, Innovation Change the World". In order to carry out the products innovation idea, we insiste the new-type and special materials business model, and set up team focus on new products introduction and technical service, moreover, an application lab set up accordingly. From Year 2013, we try to organize seminars in heavy-duty coating, structure adhesive, composite materials and construction coatings, which set up a product, requirements, service and technology communication bridge between suppliers and customers. These actions make us totally different from other trade companies in China. We provide unique value to the customers, and at the same time help the supplier to promote new-type and special materilas.
After more than ten years hard work, we are already become the partner of international companies, e.g BASF、CVC、NANYA、RUETGERS、Solvay and etc. In the future, we hope to introduce more special and new-type materials, to help customer's innovation and quality promotion.
China market is moving from simulation to innovation, from low price pursuing to quality focus, during this process, we and our partners will have a brilliant future.